One more week, and I'm gonna be a real boy again. No more shall I be a puppet dancing to the whims of others. Instead, I'll have to come up with my own whims. (gulp) I _knew_ there was a catch somewhere...
I spent the weekend with my dear friend

blue_chicory
at Norwescon. It was fun. Got to dress up in my Adam Ant costume, and I met Lois McMaster Bujold. Seattle was cold and rainy. The Dealer's Room was woefully devoid of comic books. Etc, etc.
Here's pictures:
Me as a Dandy Highwayman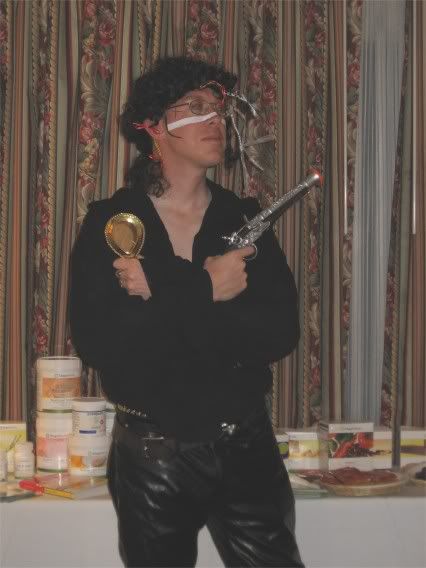 Corrie and me partying hardily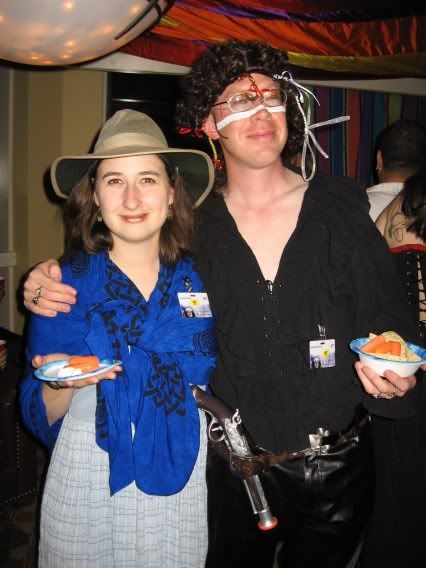 Dammit, I blinked